---
Lito Morillo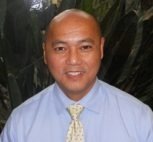 Board President
---
ILCKC's current Board President is Lito Morillo, a graduate of Cal State Bakersfield with BA in Public Administration. He has over 18 years of experience in the field of social services. Lito currently works as the Executive Director for Kern County Aging and Adult Services and has held this position since 2011. Prior to this position, Lito worked for the Department of Human Services in the Employers Training Resource Department.
In addition to serving on the ILCkC's Board, Lito also serves on several other boards and/or committees including the Domestic Violence Advisory Committee, Kern Senior Network Board, IHSS Advisory Committee, and the Kern Federal Credit Union Supervisory Committee.
Penny Valldovinos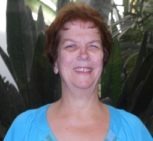 Vice President
---
Penny Valdovinos currently serves as the Vice Chair for ILCKC's Board of Directors and Chair of the Fundraising Committee. Penny has worked with those with disabilities and the aged for over a decade.
Penny retired after 20+ years of service with the County of Kern Department of Human Services, Human Services Technician III.
Penny participates in legislative advocacy events for both the blind and disabled in Sacramento and locally. Penny's volunteer services has been with the Salvation Army's Community Care Ministries for ten years starting with their "In-Sight In-Touch" program, a group for families and people affected by visually impairments and/or blindness; she's also been involved with the Greater Bakersfield Council of the Blind for over a decade and serves the Council as President; is a member of the Guide Dog Users International and Guide Dog Users of California.
Heather West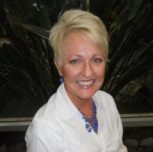 Treasurer
---
Heather West serves as Treasurer for ILCKC's Board of Directors as well as serves on the Fundraising Committee. A Senior Public Health Programs Administrator for Health Net of California, instrumental in bringing seniors and persons with disabilities into Medi-Cal managed care in California. Prior to Health Net, Heather served nearly a decade as the Coordinator of Family and Community Services for the Greenfield Union School District. Under her direction, many new programs and services were brought to low income families in the Greenfield community. Many of those advocacy programs remain a vital part of the community today.
Heather has lived and worked in the community for over 25 years, providing opportunities for collaboration with many organizations that serve families in Kern. She has a Bachelor's Degree in Business Management.
Rose Palomino
Secretary
---
Rose Palomino serves as a member of the Board of Directors. She brings her understanding and knowledge of barriers as well as accomplishments of what a person with a disability learns through independence. Rose served as an ILCKC volunteer, peer mentor, and team advocate and was born and raised in Bakesfield.
Janice Clausen
Board Member
---
Jason Watkins
Board Member
---