Are you considering volunteering with ILCKC on a regular, monthly, or one-time event? Contact Claudia Villalobos at email here or call Claudia at 661.325.1063 with your volunteer interests.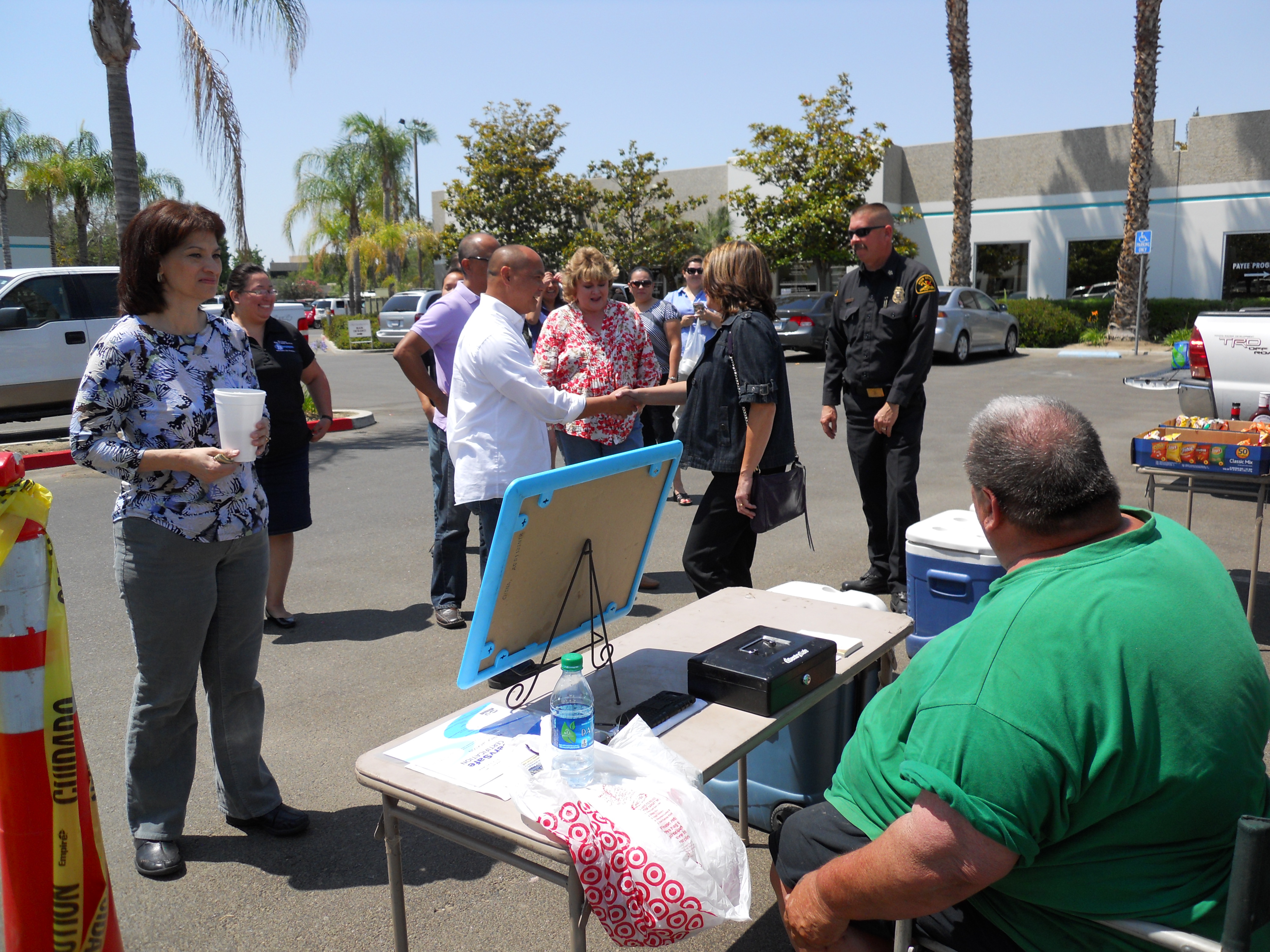 Hungry attendees, shown above, mingle while lining up for a turn at a Smokey Lane Bar-B-Que lunch with volunteer time and proceeds that go to enhance ILCKC programs and services.
ILCKC has quarterly Bar-B-Que lunches provided by Smokey Lane Bar-B-Que. BBQ'd beef, chicken and pulled pork sandwiches, along with chips and a drink for one low price. Watch for upcoming, calendared events and volunteer opportunities.
ILCKC volunteers are easily identified by their compassion and understanding of people with disabilities, their smile, and helpful attitude. Volunteering with a friendly spirit at ILCKC assists those with disabilities to become independent and to overcome barriers dealt with daily.