Lito Morillo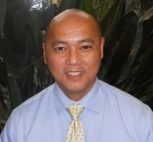 Board President
---
ILCKC's current Board President is Lito Morillo, a graduate of Cal State Bakersfield with BA in Public Administration. He has over 18 years of experience in the field of social services. Lito currently works as the Executive Director for Kern County Aging and Adult Services and has held this position since 2011. Prior to this position, Lito worked for the Department of Human Services in the Employers Training Resource Department.
In addition to serving on the ILCkC's Board, Lito also serves on several other boards and/or committees including the Domestic Violence Advisory Committee, Kern Senior Network Board, IHSS Advisory Committee, and the Kern Federal Credit Union Supervisory Committee.
Penny Valldovinos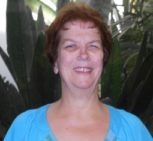 Vice President
---
Penny Valdovinos currently serves as the Vice Chair for ILCKC's Board of Directors and Chair of the Fundraising Committee. Penny has worked with those with disabilities and the aged for over a decade.
Penny retired after 20+ years of service with the County of Kern Department of Human Services, Human Services Technician III.
Penny participates in legislative advocacy events for both the blind and disabled in Sacramento and locally. Penny's volunteer services has been with the Salvation Army's Community Care Ministries for ten years starting with their "In-Sight In-Touch" program, a group for families and people affected by visually impairments and/or blindness; she's also been involved with the Greater Bakersfield Council of the Blind for over a decade and serves the Council as President; is a member of the Guide Dog Users International and Guide Dog Users of California.
Heather West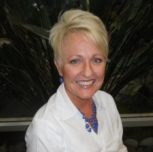 Treasurer
---
Heather West serves as Treasurer for ILCKC's Board of Directors as well as serves on the Fundraising Committee. A Senior Public Health Programs Administrator for Health Net of California, instrumental in bringing seniors and persons with disabilities into Medi-Cal managed care in California. Prior to Health Net, Heather served nearly a decade as the Coordinator of Family and Community Services for the Greenfield Union School District. Under her direction, many new programs and services were brought to low income families in the Greenfield community. Many of those advocacy programs remain a vital part of the community today.
Heather has lived and worked in the community for over 25 years, providing opportunities for collaboration with many organizations that serve families in Kern. She has a Bachelor's Degree in Business Management.
Janice Clausen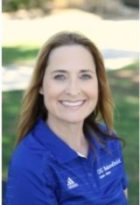 Board Member
---
Janice Clausen serves as a member of the Board of Directors. She is a proud graduate of CSUB with a B.A. in Psychology, and an alum of Fresno State with a M.S. in Rehabilitation Counseling. Janice began her career at the State of California, Department of Rehabilitation. She currently serves as the Director of Services for Students with Disabilities at CSUB.
Janice has a passion for helping students graduate, and believes a university education can increase independence and opportunities for employment. She possesses expertise in disability counseling, state and federal building accessibility requirements, disability awareness and training, academic accommodations, and staff development.
Janice is a mother to three amazing children as well as a full-time student in CSUB's doctorate program (Ed.d) in Education Leadership. She is scheduled to graduate in May, 2019. In her spare time, Janice loves to cheer for the CSUB Roadrunners at athletic events, and is a loyal Kansas City Chiefs fan.

Jason Watkins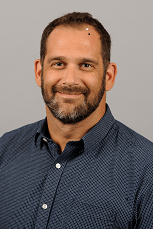 Board Member
---
Jason Watkins grew up in the community and earned a B.A. in Psychology and an M.S. in Educational Counseling from California State University, Bakersfield. Jason is now the Assistant Director for Programs and Services for Services for Students with Disabilities at CSU Bakersfield. In his role, Jason serves on several advisory committees for local community colleges. Additionally, Jason has a background in mental health and suicide prevention that continues to serve him well in his work with people with disabilities. He is a married father of one who enjoys traveling and spending time outdoors.

Nathan Gutierrez
Board Member
---
Nathan Gutierrez has worked at Employers' Training Resource (ETR) in the County of Kern since 2014, where he currently serves as a Departmental Analyst overseeing multiple sub-grantee contract agreements with local education providers and is responsible for the implementation and oversight of disability-related programs and services.
Since 2017, he has led a multi-agency effort under the Kern*EMPLOYability Program where 15 individuals who are deaf and hard of hearing have been hired into their first jobs within local in-demand industries including healthcare, education, retail and logistics.
Prior to working at the County of Kern, Nathan was the League Coordinator with the League of Dreams, a non-profit organization that provides social and health programs for youth with disabilities through sports including baseball and basketball. Along with partnerships with the City of Bakersfield and several local businesses, he was responsible for the development of Abilities Field, the first and only universally-accessible baseball field in Kern County for children of all abilities.
Nathan played wheelchair basketball for more than twenty years, coached high school basketball for both boys and girls, and has given TEDx talks on overcoming adversity.

Shawn Kennemer
Board Member
---