Shawn Kennemer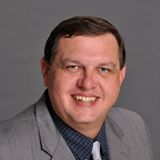 Board President
---
Shawn, a proud Bakersfield native, has extensive experience in designing, developing, and overseeing for-profit and not-for-profit businesses that benefit people with disabilities. Shawn has a Bachelor of Arts in Organizational Leadership from Fresno Pacific University and graduated Magna Cum Laude. In addition, Shawn is a Graduate of the National Leadership Consortium through the University of Delaware. Shawn has 30 years of experience working with people with disabilities, 20 of which were in executive level leadership. Shawn serves on multiple non-profit boards and is a member of the Rotary Club of Bakersfield Downtown.
Penny Valdovinos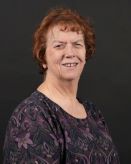 Vice President
---
Penny Valdovinos currently serves as the Vice Chair for ILCKC's Board of Directors and Chair of the Fundraising Committee. Penny has worked with those with disabilities and the aged for over a decade.
After 20+ years of service with the County of Kern Department of Human Services as a Human Services Technician III, Penny has since retired and spends her time volunteering and serving as an advocate.
Penny participates in legislative advocacy events for both the blind and disabled in Sacramento as well as locally. Penny has been involved with The Salvation Army's Community Care Ministries including "In-Sight In-Touch," a program designed for families and people affected by visual impairments and/or blindness. For over a decade she has been involved with the Greater Bakersfield Council of the Blind and serves the Council as President. Penny is also a proud member of the Guide Dog Users International as well as Guide Dog Users of California.
Dr. Jason Watkins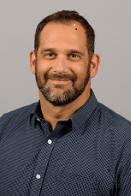 Secretary
---
Jason grew up in the community and earned a B.A. in Psychology and an M.S. in Educational Counseling from CSU-Bakersfield. He then went on to earn an Ed.D in Educational Leadership. Jason is currently the Director of Basic Needs and Lectures in the Psychology Department at CSU-Bakersfield. In his role, Jason serves on several local and statewide teams, with the aim of reducing food and housing insecurity for college students and the community at-large. Additionally, Jason has a background in mental health and suicide prevention that continues to serve him well in his work. He is a married father of one who enjoys traveling and spending time outdoors.
Nathan Gutierrez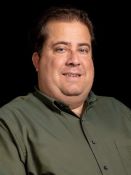 Board Member
---
Since 2019, Nathan has worked at the City of Bakersfield where he currently serves as the ADA Coordinator/Title VI Coordinator, in addition to the Senior Management Assistant in the City Manager's Office. He oversees ADA and Title VI compliance for Public Right-of-Way concerns, and works closely with all City departments to ensure accessibility needs are met for local constituents. Additionally, he manages multiple special projects and agreements for the City, and is the staff liaison for the Bakersfield Youth Commission.
Prior to working for the City of Bakersfield, Nathan worked as a Departmental Analyst with Employers' Training Resource (ETR) for the County of Kern, managing multiple subgrantee agreements for local youth education programs and was responsible for the implementation and oversight of disability-related programs and services for the department. He also served as the League Coordinator for the League of Dreams, a local youth non-profit organization for children with special needs, and was responsible for working with North of the River Parks & Recreation for the development of Abilities Field, one of the first accessible baseball fields in the state of California.
Nathan played wheelchair basketball for more than twenty years, coached local high school boys and girls basketball, and has given two TEDx talks on overcoming adversity living with a physical disability.
Lito Morillo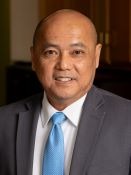 Board Member
---
ILCKC's past Board President is Lito Morillo, a graduate of Cal State Bakersfield with BA in Public Administration. He has been working in the field of social services for over 26 years. Lito currently works as the Director for Kern County Human Services and has held this position since April 2022. Prior to this position, Lito was the Director for Kern County Aging & Adult Services for 11 years.
In addition to serving on the ILCKC's Board, Lito also serves or has served on several other boards and committees including the Domestic Violence Advisory Committee, Kern Senior Network Board, IHSS Advisory Committee, Strata Credit Union Board, First 5 Commission, and Kern County Network for Children.
Brittany Christensen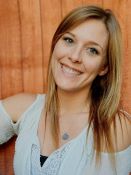 Board Member
---
Brittany was born in Arizona but has called Bakersfield home for the majority of her life. Her professional journey began in the medical field, where she worked as a phlebotomist for a decade. Not only did she excel in her role, but she also shared her expertise by teaching a phlebotomy class. However, a physical disability prompted Brittany to pivot her career away from the medical field and into media marketing. Making a smooth transition into print media, Brittany contributed her talents to the Bakersfield Californian before making her mark at KGET- TV 17. Since 2021, she has served as an Account Executive at KGET-TV 17, bringing her wealth of marketing experience to the forefront. Beyond her professional endeavors, Brittany has a passion for photography, evident in her volunteer work as a photographer at the Bakersfield City Animal Shelter in 2017. In addition to her career, Brittany is dedicated to community service and has actively served on the Board of the Independent Living Center of Kern County since 2022. Her commitment to both her professional and philanthropic pursuits reflects her multifaceted talents and the positive impact she continues to make in Bakersfield.